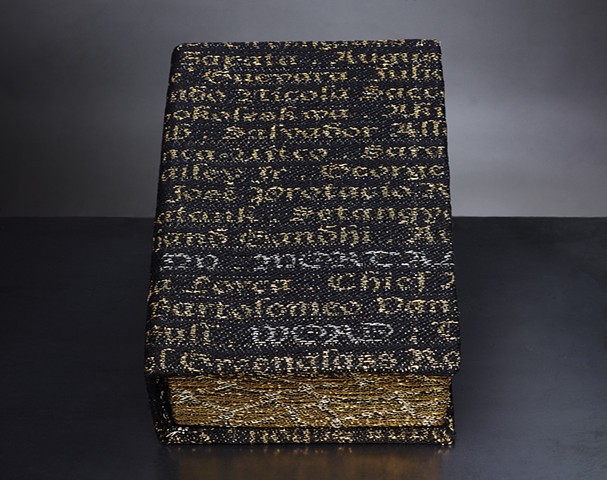 Immortal Word
Cotton, 18 Karat Gold, Mulberry Paper, Leather, Crepe de Chine, Organza, Book Board, Satin Ribbon, Wood, Ink, Bone.
6.5" x 3" x 9.25" closed
2012
Herein lie the final words and countenance of those executed for their political or spiritual beliefs and radical acts of self-determination. In this double-scroll, a new, collective statement emerges from the last words of individuals whose histories expand over thousands of years of socio-political geography.